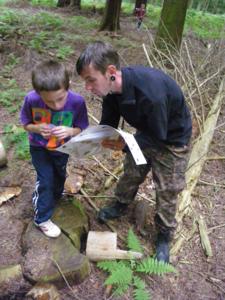 The Treecreepers practitioners will plan and run sessions, taking into consideration all the health and safety issues that could arise and inform inform teachers, group leaders or parents clearly of their role.
The role of the leader is to boost and develop children's self-esteem, self-belief and confidence by suggesting small, manageable tasks and ensure that they have time and freedom to learn at their own pace without pressure.
They will model appropriate behaviour at all times and encourage children to develop a greater awareness of their own and other's emotional needs.
In addition leader will be responsible for liaising with all interested parties, completing health and safety and risk assessments, following policies and procedures, administering any first aid and maintaining the first aid kit, counting equipment in and out and maintaining tools.
Leaders will always take into consideration the specific needs of a particular group or individual and will ensure that every child is respected as an individual, that bullying is not tolerated and that the rules and guidelines are followed. In the event of an emergency they will direct the group to safety.